International Trading Champion
Rob Hoffman, Become A Better Trader, Inc.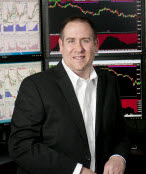 Very few traders are willing to trade live in front of an audience.

Fewer are willing to challenge another trader to a contest.

Rob Hoffman is that rare professional trader who does it all, and WINS.

He trades his live accounts in front of huge audiences, both in person and online, internationally and domestically.




Some Traders Speculate And Theorize

Rob Hoffman Takes Action And Wins


Rob Hoffman is an International Trading Champion. All of us here at BecomeABetterTrader.com couldn't be more proud.

From his team to his students, this victory is a celebration for us all.

Not

just

because he wins, although that certainly is reason to celebrate.

But we are proud of Rob because he wins using the very same tactics, tools, and strategies that he teaches his students.

In fact, many of our students champion Rob's victories more than we do.





Rob's International And Domestic Wins
September 21st - 22nd, 2012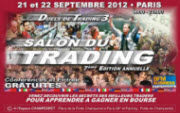 The Salon Du Trading was a 16-trader single elimination competition held in Paris, France. Rob faced off against professional traders, like himself, as well as larger CTA and Hedge Fund managers.
After the final round was over, Rob beat his competitor by a 3:1 margin, cashing out at the end of the day with $3992.50 in profit (before commissions, exchange and regulatory fees of course).
Not to mention this victory came on a day when Rob faced the grueling triple witching options expiration. The competition hours lasted from 3:00 a.m. ET - 2:45 p.m. ET.
| | | |
| --- | --- | --- |
| February 17th - 19th, 2013 | February 19th - 22nd, 2012 | June 15th - 17th, 2011 |

In these exciting sessions, Rob went head-to-head with another trader to see who makes the most in 75 minutes of real-time trading.

Competitors describe their unique trading styles and approaches, giving attendees a firsthand opportunity to see how those approaches and secrets measure up against actual market conditions.

With a front row seat, registered attendees watched on as these two traders put real money on the line and challenged both the markets and each other in an event that is always a highlight of this Traders Expo!



Would you have made the same choices and decisions?

How would your performance have measured up against
these professionals?

If you've ever wanted to spend some time looking over the
shoulder of a real trader, this is your chance!
October 18th, 2011

Infinity Future's First Annual Live Trading Challenge.



Rob squared off against traders, from around the country, in this single elimination, winner take all tournament.

Contestants traded their real Infinity AT account with real money. Rob's opponents included: Hubert Senters, Colin Archuleta, Markus Heitkoetter, Gavin Holmes, John Carter, Tim Racette, and Brian Rehler.



Rob's Winnings Are A Win For Us All!


"Ok...so what," you ask us?

It's a fair thought.

After all, what do Rob's victories have to do with you?





EVERYTHING!



While Rob openly shares his wins and losses, he doesn't actively brag or boast about the true experience of mentoring with him at Become A Better Trader.

No, that's something you often have to experience for yourself.

Rob started Become A Better Trader because he is an avid student himself.

He is constantly learning, and is a passionate trader and educator. Rob takes his student's education very seriously, often speaking with them one on one, at all hours of the day and night.

He wants you to be successful.

So these wins are merely a testament, and solid evidence to support, that Rob's methods work.

The very same strategies he uses every single day to trade his own accounts, are the ones he shares with his students in his Free and Premium Nightly Video Newsletters, in the Live Trading Room, and in his home when privately mentoring students.



Rob Wins So You Can Win!



If you're not a subscriber yet, I would strongly encourage you check out our Nightly Newsletter Subscriptions. At the very least, get yourself on the FREE newsletter list and watch your trading knowledge soar.



Already A Free Newsletter Subscriber?



No problem! Go ahead and check out all the features and benefits of our Premium Nightly Video Newsletters and the Live Trading Room.